Flip Topper
Sale price
$169.00
Regular price
$212.00
WHAT IT IS Our reversible mattress topper for a personalized sleep
Has both soft and firm sides for cloud-like softness or pressure-relieving firmness
Adapts to your preferred level of comfort & support
Queen size toppers will be delivered on October 3
WHO'S IT FOR
Solo sleepers and couples with varying needs
Value-conscious sleepers who want a customizable sleep
Customer Reviews
Great addition to the mattress
Having struggled with a bad back for years I have always found it difficult to get comfortable. This mattress topper as solved that problem for me. Very comfortable and the build quality is superb. Highly recommend to anyone.
Saved my back
This topper has saved my back, it's super comfortable and I have enjoyed uninterrupted sleeps ever since. Couldn't recommend more!
Will buy again
Have only owned this a few days but so far, I can feel it helping my back from an ultra firm mattress! Have bought another for my parents as I think they will love it!
SEE ALL REVIEWS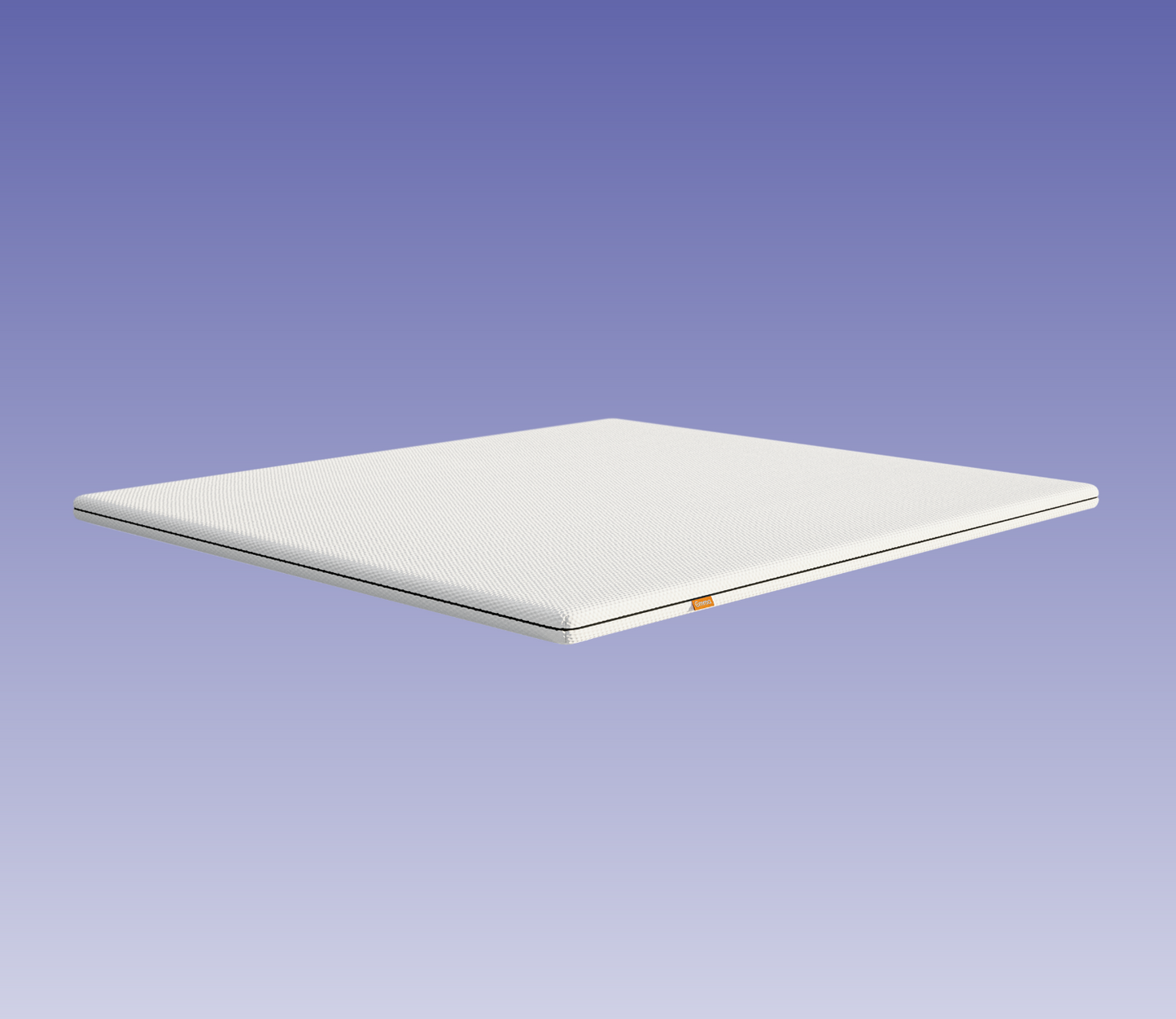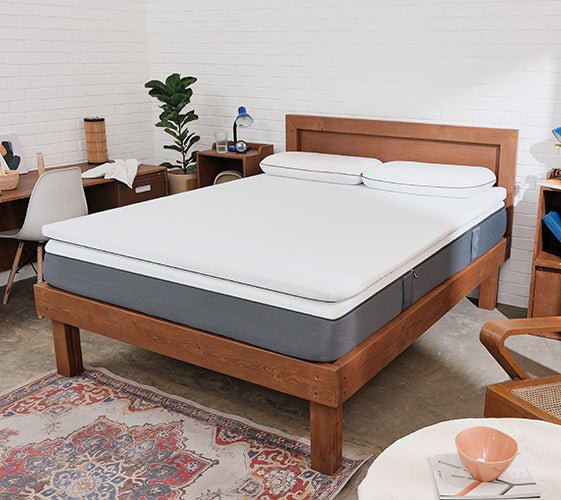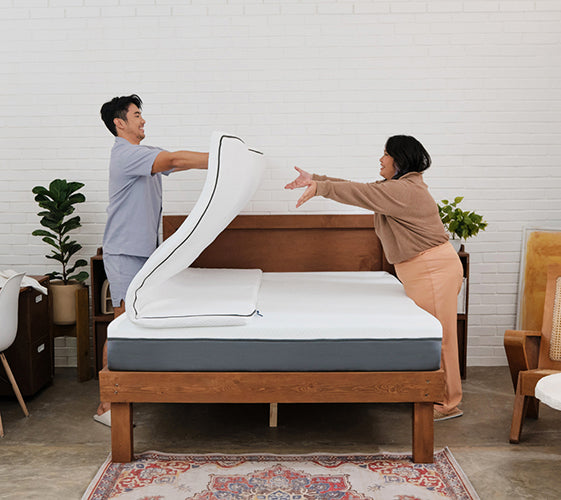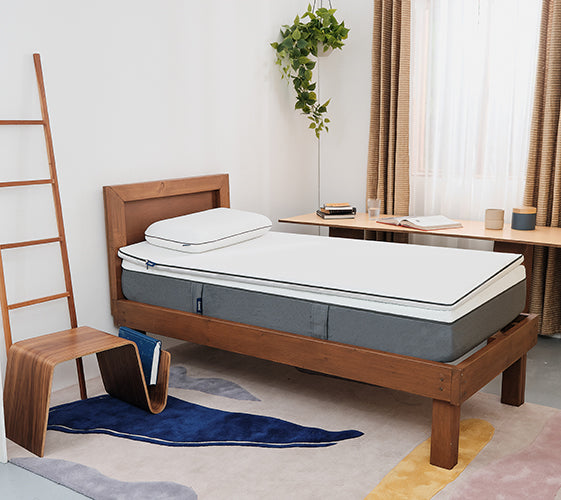 Prefer a firmer topper
Hi, Used it since delivery. Good but would prefer a firmer topper. Thank you
Flip topper
It was an amazing. Didnt expect what i am feeling and sleeping on. It is so alike with the hotel comfy bed. It has both soft and hard side. Suit your needs or your feel. My insomnia is lessened tremendously. Fall asleep much much faster.
Good, but I gave this a 4 star because it tends to shift to one side. I have to keep on repositioning it.
Even my dog loves it
This topper saved me from bad back and bad sleeps. Also, realised my old dog has since been choosing to sleep more on my bed and has better sleeps. If you folks make dog beds I'll definitely get it!